WET CHEMICALS (WC-K)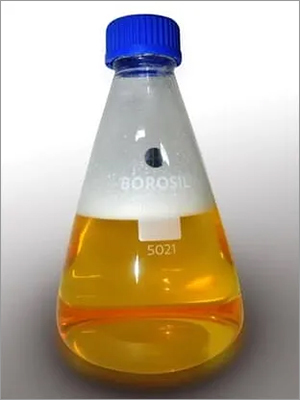 WET CHEMICALS (WC-K)
Product Code : 02
Brand Name : SAFEGUARD
SAFEGUARD WET CHEMICALS (WC-K)

GENERAL DESCRIPTION:

SAFEGUARD WET CHEMICALS (WC-K) is formulated with synergistic blend of various surfactants, citrates & acetate salts and preservatives to produce thermally stable foam which is used for extinguishing kitchen fire like fat, grease & oil fires.

BRAND & TYPES:
SAFEGUARD – WC-K

FEATURES:

It is fluorine free, non-toxic & biodegradable foam and hence environment friendly.
It provides a thermally stable which acts as a stiff barrier over burning fat or oil.
It poses minimal damage to the hot appliances.
APPLICATION:

SAFEGUARD WC-K can be used for extinguishing kitchen fire like fat and cooking oil fires. Typical applications include home kitchen, shop kitchen, restaurants, hotel kitchen, storage area of fat, grease & cooking oil etc.

PROPORTIONING:

It can be applied through fixed system and with Extinguishers

TYPICAL PHYSICAL & CHEMICAL PROPERTIES:

Appearance : Liquid/viscous liquid
Colour : Clear to opaque
pH at 20oC±1oC : 7.5 – 9.5
Specific Gravity at 20oC±1oC : 1.0 ± 1.10
Pour point : ≤ 0oC
STORAGE & HANDLING:

SAFEGAURD WET CHEMICALS (WC-K) should be stored in the original supplied package for getting a long shelf life. It can also be stored in stainless steel containers. The product should be maintained within the recommended temperature range. If the concentrate freezes during transport or storage, thawing with gentle remixing will render the product completely usable. The spills of wet chemicals or foam solution should be handled as per local regulations.

PACKING:

20 L, 30 L, 200 L HDPE containers or as per customer requirements.

Get in touch with us