High Expansion Foam (HXC6 )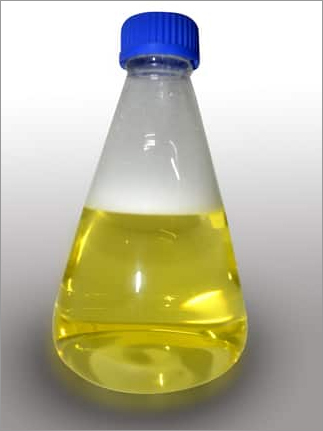 High Expansion Foam (HXC6 )
SAFEGUARD High Expansion Foam (HXC6 )
GENERAL DESCRIPTION:

SAFEGUARD High Expansion Foam is formulated with synergistic blend of various surfactants, solvent, C6 based fluoro surfactants and preservatives to produce high quality stable foam.

BRAND & TYPE:

SAFEGUARD HXC6, Type: 1

SAFEGUARD HXC6, Type: 3
SAFEGUARD HXC6, Type: 6

FEATURES:

It is formulated with environmental benign C6 fluorocarbon surfactants free of PFOA & PFOS. Hence it is environment friendly.
SAFEGURAD HXC6 foam has superior drainage characteristics which increases its ability to carry water to the fire and acts as a positive aid fire suppression and toxic vapor encapsulation.
It has superior wetting and penetrating capabilities to combat with Class- A fires.
It is quite effective on wide variety of Class A and Class B fire (non-polar fuel) risks as 1%, 3% & 6% as applicable.
It can be used with fresh, brackish & sea water.

APPLICATION:

It is useful for application in confined space like engine and boiler rooms, aircraft hangers, shipyards, underground tunnels, coal mines etc. High expansion foam systems can be used for protection of LNG storage areas by quickly blanketing the flammable liquid surface and helping to control vapor release.


PROPORTIONING:

SAFEGAURD HXC6 foam should be applied using suitable High Expansion Foam Generators


TYPICAL PHYSICAL & CHEMICAL PROPERTIES:

Appearance : Clear liquid with characteristic colour
pH at 20oC±1oC : 6.5 – 8.5
Specific Gravity at 20oC±1oC : 1.0 ± 1.03
Pour point : ≤ 0oC
Expansion at 20oC±1oC : > 400
50% drainage time at 20oC±1oC : > 8 mint
STORAGE & HANDLING:

SAFEGAURD HXC6 should be stored in the original supplied package for getting a long shelf life. It can also be stored in stainless steel containers. The product should be maintained within the recommended temperature range. If the concentrate freezes during transport or storage, thawing with gentle remixing will render the product completely usable. The spills of foam concentrates or foam solution should be handled as per local regulations.

MARKING/APPROVAL:

LR approved as per IMO specification

CONFORMING STANDARD:

EN, ISO, FM

PACKING:

20 L, 30 L, 200 L HDPE containers or as per customer requirements

Get in touch with us