FROST FOAM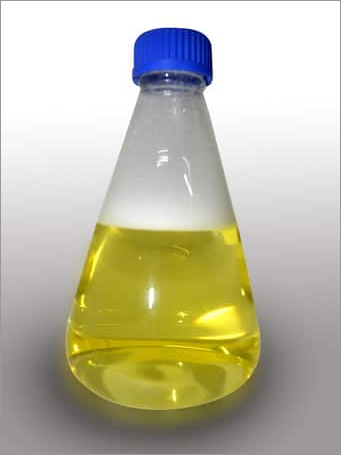 FROST FOAM
Product Code : FROST FOAM
SAFEGUARD FROST FOAM
GENERAL DESCRIPTION: One of the biggest problem in agriculture in the cold country is the threat of freezing weather and frosts that can harm or kill plants and damage crops which ultimately affect the economy of the country.To avoid freeze-frost damage SAFEGUARD developed a stable, adhesive, long-lasting aqueous foam designated as "FROST FOAM" SAFEGUARD FROST FOAM is formulated with synergistic blend of various surfactants, biopolymer & other additives.It is available in protein based & synthetic based.

BRAND & TYPES:
SAFEGUARD FF, Type 3
SAFEGUARD FF, Type 6

FEATURES:

It is fluorine free, non-toxic & biodegradable foam and hence environment friendly and poses no threat to workers and environment.It provides a stable, adhesive & long-lasting foam stiff barrier against convective and radiate heat loss and can be applied readily to any crop & plants for both freeze and frost protection.The foam cover is very durable against weather conditions and remains moist throughout its life.

APPLICATION:

It can be used to protect young seedlings, blossoms of fruiting trees from freeze and frost after transplant and to prevent dormancy break of nursery crops from overheating within white overwintering structures and the loss of trees such as citrus by protecting their trunks from freeze.The foam can be removed from seeds, fruits with warm water spray.

PROPORTIONING:

It can be applied with portable foam generator or other suitable means as 3% or as 6% as applicable sing fresh, brackish or sea water.

TYPICAL PHYSICAL & CHEMICAL PROPERTIES:

Appearance : Liquid/viscous liquid
Colour : Pale yellow to brown
pH at 20oC+1oC : 6.5 - 8.5
Specific Gravity at 20oC+1oC : 1.0 + 1.12
Pour point : (-) 10oC
STORAGE & HANDLING:

SAFEGAURD frost foam should be stored in the original supplied package for getting a long shelf life. It can also be stored in stainless steel containers. The product should be maintained within the recommended temperature range. If the concentrate freezes during transport or storage, thawing with gentle remixing will render the product completely usable.

PACKING:

20 L, 30 L, 200 L HDPE containers or as per customer requirements.
Download PDF


Get in touch with us