AR AFFF SUPER CONCENTRATES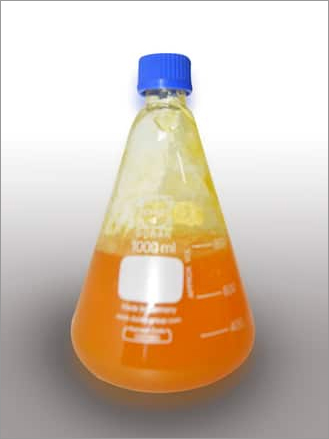 AR AFFF SUPER CONCENTRATES
Product Code : ARAFFF superconc 2
Brand Name : SAFEGUARD
SAFEGUARD AR AFFF SUPER CONCENTRATES

GENERAL DESCRIPTION:

Safeguard brand AR AFFF SUPER CONCENTRATES is a superior quality super foam concentrate for extinguishing and securing polar & non-polar fuel based fires. It is mainly formulated by hydrocarbon/fluorocarbon surfactants, solvents, preservatives, buffers and a special biosynthesized polymer which is used to form a protective membrane between the fuel and the foam as it contacts the water-miscible fuel, making extinguishing possible and the other is to make the foam more stable and heat-resistant, resulting in better burn back resistance and sealability.

AR AFFF SUPER CONCENTRATES (MSDS) can be diluted with water at particular ration to make the following types of AR AFFF Products:

AFFF, Type 3/3
AFFF, Type 3/6

FEATURES:

It is formulated with environmental benign C6 fluorocarbon surfactants free of PFOA & PFOS. Hence it is environment friendly.
It forms a protective membrane between the fuel and the foam as it contacts the water-miscible fuel. It has superior knock down, burn back properties and post fire security
It is suitable for extinguishing & securing Class-B (Polar & Non-polar fuel fires) as 1%, 3% & 6% as applicable.It can be used with fresh, brackish & sea water. It is compatible with all dry chemical powders extinguishing agent.
APPLICATION:

It is used in high risk areas where various types of polar & non-polar fuels and chemicals are stored, processed, or transported. Typical applications include fuel storage tanks, process areas, power stations, marine terminals and offshore platforms.

PROPORTIONING:

AR AFFF formulated with AR super concentrates is easily proportioned using conventional standard proportioning equipment such as portable and fixed In-line Inductors, hand line nozzles/branch pipes with pick-up tubes, balanced pressure bladder tank proportioners around the pump type proportioners etc.

TYPICAL PHYSICAL & CHEMICAL PROPERTIES:

Appearance : Viscous liquid
pH at 20oC±1oC : 6.5 – 8.5
Specific Gravity at 20oC±1oC : 1.01 – 1.04
Pour point : ≤0oC
Spreading coefficient at 20oC±1oC : ≥ 3.0
Expansion at 20oC±1oC : 6-10
25% drainage time at 20oC±1oC : > 30 min
STORAGE & HANDLING:

SAFEGAURD ARAFFF super concentrates should be stored in the original supplied package for getting a long shelf life. It can also be stored in stainless steel containers. The product should be maintained within the recommended temperature range.

PACKING:

20 L, 30 L, 200 L HDPE containers or as per customer requirements.

Get in touch with us